Anesthesia Latex Breathing Bag
2020-12-31
The DuraTec® anesthesia latex breathing bag could be used with breathing circuits, ventilator machines and anesthesia machines.The main material is latex and the quality can meet with the requirements of CE. The standard connector is designed to connect the breathing circuits, ventilator machines,anesthesia machines.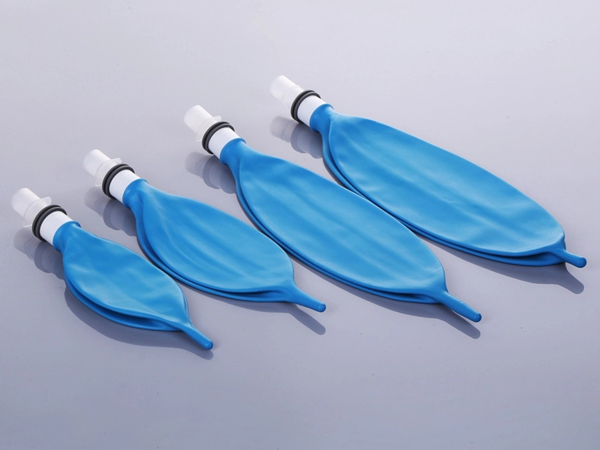 1. General Information
· Name:anesthesia latex breathing bag
· Type:Non-sterilizing
· Material:Natural Latex
· Shelf life:2 years
· Storage:Keep away from light,moisture,high temperature and ozone.
2. Features
· No pungent smell, Soft handle,smooth touch
· With nett and smooth surface,no pinholes and dirt
· Customized color available
· Lightweight design
· ISO standard connectors for convenient and secure connection
· Smooth textured surface and oral shape for easy assessment of patient lung activity
3.
Quality Standards
· Complies with CE/ISO13485
4. Applications
· Widely used on anesthesia machines
· Used for anesthesia and oxygen patients
· Checking the condition of the anesthesia breathing machine
· Mannual debugging before anesthetic
5. Specifications
| Type | Size | Connector(mm) | Box Size(cm) | QTY/Carton(pcs) |
| --- | --- | --- | --- | --- |
| 0.5L | Nenate | 22 | 50x38x31 | 400 |
| 1.0L | Adult-S | 22 | 50x38x31 | 400 |
| 2.0L | Adult-M | 22 | 50x38x31 | 250 |
| 3.0L | Adult-L | 22 | 50x38x31 | 200 |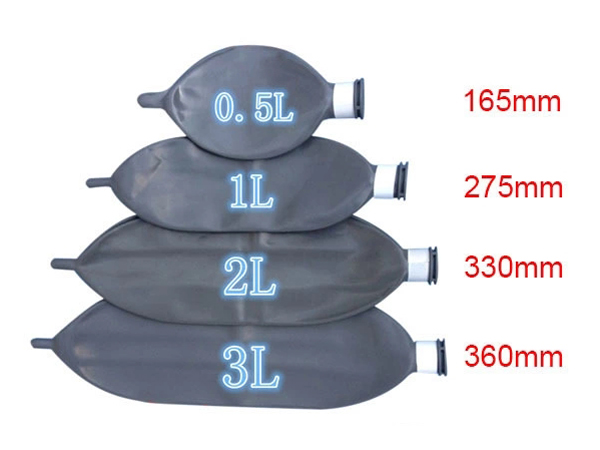 To understand details of our products, please:

-Call our service hotline 0086-533-3153897, Mobile Number 0086 152 6937 8099
-Send email to info@duratec-ceramic.com
-Chat with us via WhatsApp: 0086 15269378099